Who We Are
SeaPup is originally established in 2014, formerly known as Zeabus. We are an Autonomous Underwater Vehicle (AUV) team, founded and operated by engineering students at Kasetsart University, Thailand. Our team is mixed with both undergraduate and graduate students, all came from diverse backgrounds. We acquired all sorts of talent from various engineering fields, all the way from aerospace to electrical or software.

We are technically supported by the Marine Robot Research Laboratory and funded by the Faculty of Engineering, of which both parties are of Kasetsart University.
Our team's aim is to build and develop an AUV for participating in international competitions, namely RoboSub and Singapore Autonomous Underwater Vehicle Challenge (SAUVC). Additionally, publishing research is also a part of our objective. We believe that fascinating discoveries and knowledge gained during our AUV development would be useless unless shared, this is for the greater good!

Us in Pictures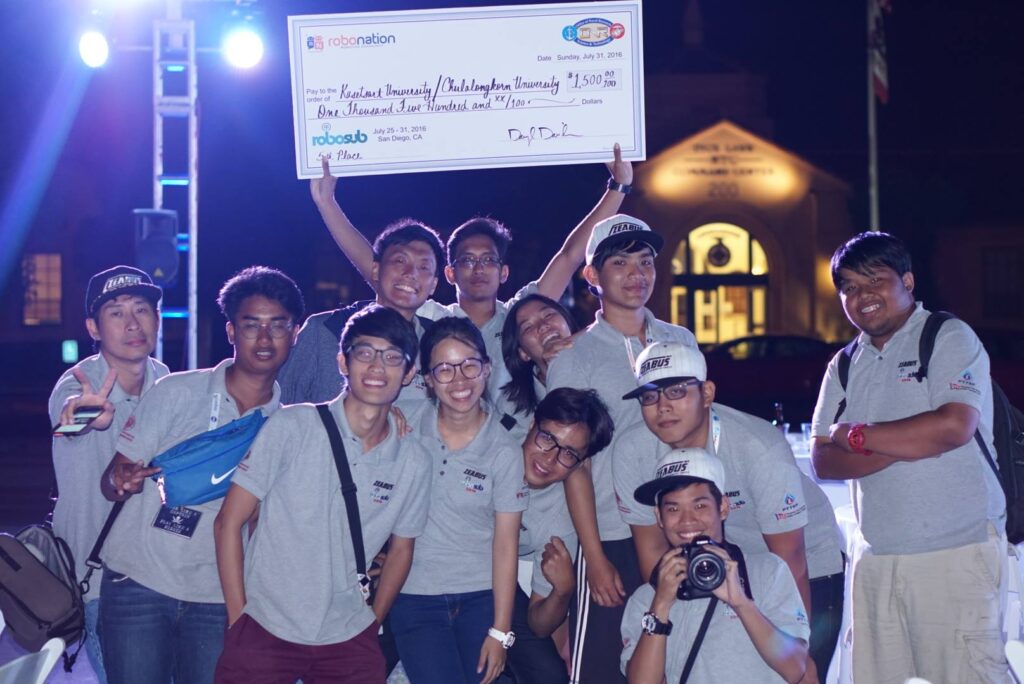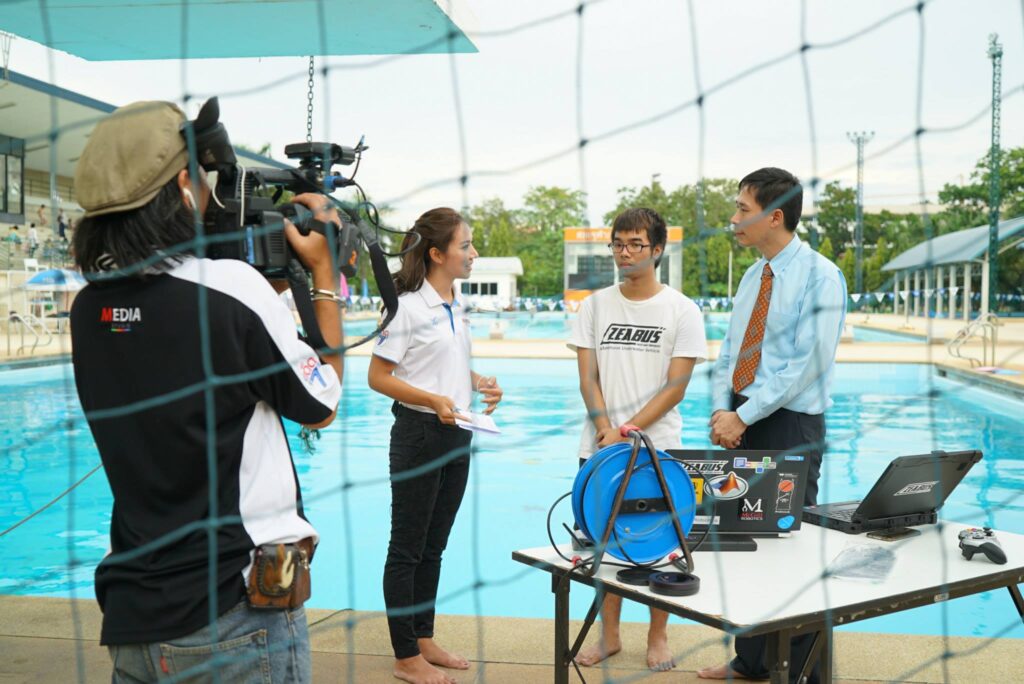 Our Achievements
5th Place at RoboSub 2016
16th Place at RoboSub 2018
21st Place at RoboSub 2019